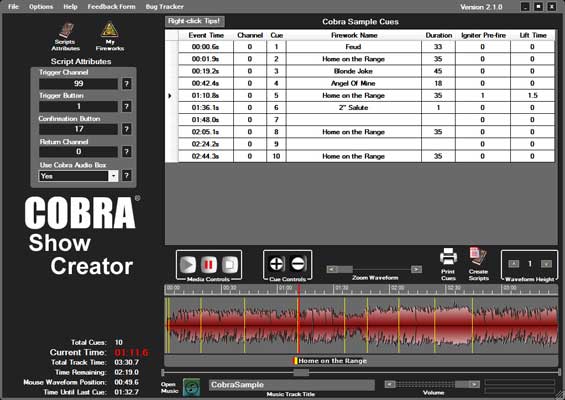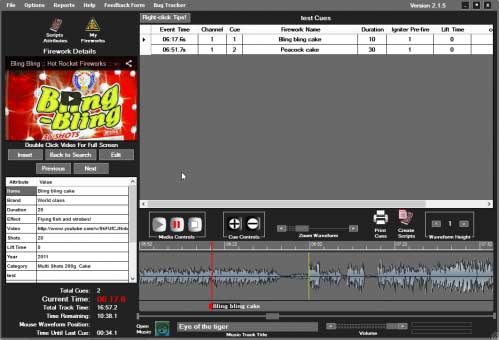 COBRA Show Creator
The perfect lite PC software for beginners learning show design. Using COBRA Show Creator, you can easily create both STEP and timed event shows with or without music. Create your own personal fireworks database on your own, or link into Wikifireworks.com, the largest online US consumer fireworks database in the world. Generate reports, labels, and much more with this easy to use program.
Quick specs
Scripts Supported

STEP Scripts

Timed Event Scripts

Combined STEP and Timed

Pyromusical Support
Yes
Visual Simulation
No
WikiFireworks.com Integration
Yes
Fireworks Labels
Yes
Sample Reports

Module Report

Product Report

Cue List

Added Features

My Fireworks Share

My Shows Share

Embedded YouTube Player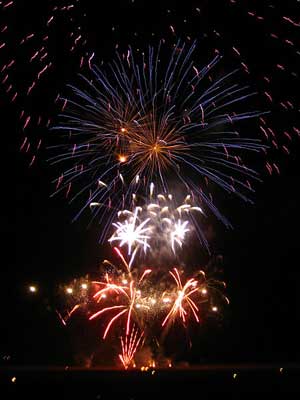 Finale Fireworks
Surprisingly simple, Finale Fireworks is the Ferrari of visual simulation design software. Instead of manually entering firework launch times, simply drag and drop your fireworks into your show. Watch your show with your own eyes and slide events left and right across multiple positions to create pyromusical perfection. No need to tell Finale which channels or cues you want to fire, it does this for you automatically saving huge amounts of time for larger show designs. Even if your using less than 10 modules, this product is well worth the price.
Quick specs
Scripts Supported
Timed Event Scripts
Pyromusical Support
Yes
Visual Simulation
Yes
WikiFireworks.com Integration
No
Fireworks Labels
Yes
Sample Reports

Site Layout Report

Cue Sheet

Pull Sheet

Rail / Cue Report

Show Summary

Loading Instructions

Chain Building Instructions

Added Features

Create Firework / Cake Simulations

Automatic Addressing # Mortars per Rack Assignment

Create and Share Show Videos

Quick Create Fans and Staggers

Finale Inventory

Integration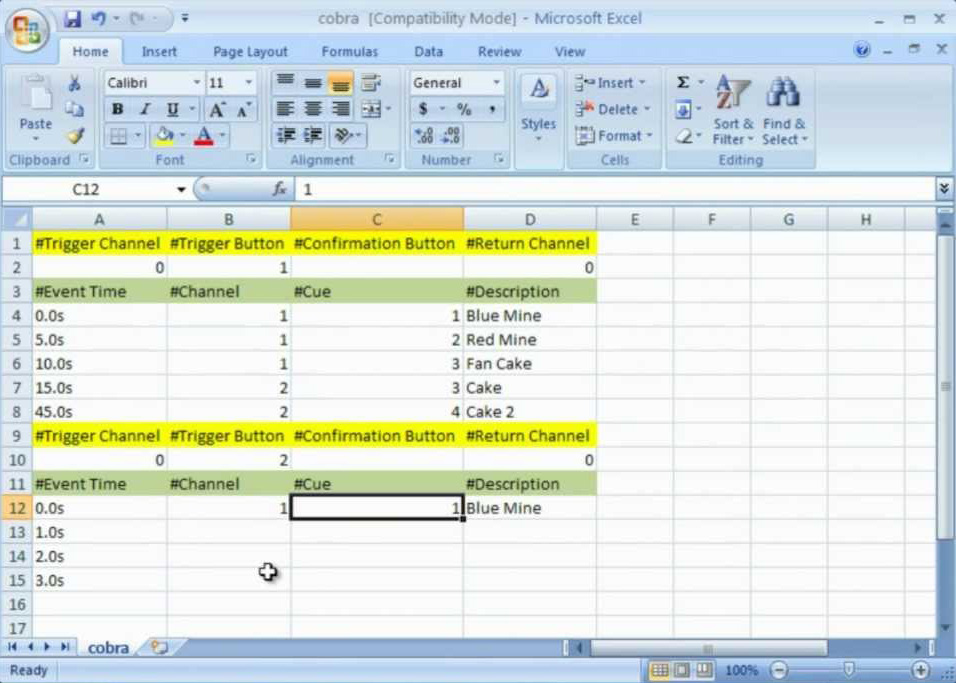 Excel Scripting
Simply use a common spreadsheet program such as Microsoft Excel or raw text editor such as Notepad to create basic scripted shows.