Easy to use, train new operators in minutes
Ease of use is critical for any firing system. A system that is difficult to use can cause costly operator errors, may alienate nontechnical employees from using the system, and may create on site safety concerns. COBRA, while a powerful system, operates under the design philosophy of not placing advanced functionality in the way of simple functions. For basic manual firing, our systems are intuitive enough for most operators to learn the system without being trained. Simply power on the unit, check continuity, arm and begin firing. For any questions, COBRA offers the best service in the industry with email, phone and 24/7 emergency support.
The system is so easy to use. All of my operators really love the COBRA systems. Thank you for producing such a great firing system at a very cost effective price!
Scales from small shows to large scale pyromusicals
COBRA combines ease of use, affordability, and scalability from small displays to the largest world class pyromusical displays. For smaller shows, you can simply wire your modules, power on the handheld remote, arm and fire. For larger shows including large scale pyromusicals, COBRA offers a wide array of functions including a variety of scripting software programs, operator Control Panel user interfaces, perfectly synchronized audio integration, and a variety of accessories to meet demanding shoot site and 3rd party integrations.
It's a spectacular system that's affordable, expandable and flexible enough to meet any show requirements.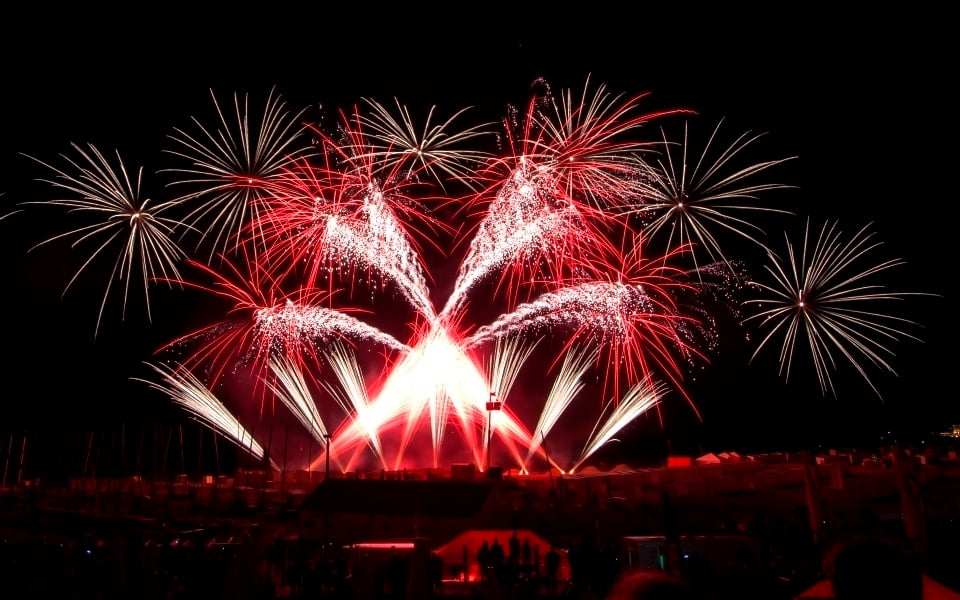 System self-tests ensure safe hardware operation
You want to sleep at night knowing your operators are safe and the system has gone above and beyond NFPA requirements to ensure the system only fires when the operator intends to. With COBRA, we accomplish this on four fronts:
In the 39 years I've been doing pyrotechnic special effects I've yet to find a wireless system that has as many safeguards and a capability as this system has.
Modular design for easy repairs / addon functionality
All COBRA systems are designed for modular repair / add on functionality. For example, break a cue strip, simply purchase a new one and self-install. No soldering, shipping back to the manufacturer, or service fees.
Thanks for sending the new faceplate and cue strips. I was able to install the new transceiver with ease. It is a testament to your modular design that the units can be rebuilt with just a screwdriver and best of all no solder. Overall deeply impressed.
Universal, futureproof design
Compared to other systems who reinvent their technology every few years, all COBRA systems have a universal, future proof design. This means that any new functionality will work with existing systems. In addition, our systems are designed with expansion ports to support future addon functionality without having to purchase a brand new system. This type of design mentality allows for lower cost of operation, more flexible spending by tailoring a system to your exact needs, and futureproof design to make you feel comfortable you are buying equipment that will still be supported and functioning with future upgrades.
Your product delivers 100%, all the time, zero defects, zero misfires. I could not be more pleased with my purchase. I am already looking into expanding and upgrading.
Free firmware updates
Similar to smartphone operating systems, all COBRA systems contain a firmware version. COBRA is always improving the firmware versions to add new functionality, improve easeofuse and generally improve the system for all markets. With the use of the wireless reprogrammer, you can update your systems to the latest firmware from your home / office. We don't charge for new firmware downloads, and we'll also upgrade your systems if you ship to our corporate offices at no charge, we only ask you pay for shipping. By improving the firmware, we can keep our systems constantly improving and competitive based on your feedback as our valued customer.
My new 18R2 arrived promptly and I found your instructions for reprogramming my existing system to be clear and easy to understand. I recently staged 14 indoor shows in 12 days and your system performed flawlessly.
World class support, including 24/7 emergency phone support
With over 12,000 customers in over 100 countries, we are known around the world for our exceptional customer service, whether through email, or our 24/7 emergency phone support from Scott Smith at 518-222-7410. Our main goal is to answer your questions quickly and thoroughly and to treat our customers with the highest level of respect no matter what level or what question is being asked. Your success with our product dictates whether you'll recommend our system to others. We believe our customers are our biggest asset and we'll achieve success through your success. Welcome to the COBRA family.
Your customer service is unparalleled
Above all, the customer service has been outstanding.
Scott and the team are highly professional and focused on customer satisfaction.
Five year warranty / free shipping repairs
COBRA stands behind their product, period. We offer a standard 5 year warranty and always commit to resolving an issue for the customer. If there is ever any gray area on whether the unit was damaged by the customer, we always side with the customer. We also make the repair process simple by sending you a pre-paid shipping label, RMA form already filled out, and can even schedule pickup of goods. We always work with you to make sure you are satisifed with our product and it's performing as advertised.
Your service and dedication to help your customers are without equal in my experience.